Change seems to be part of everyone's normal these days.  In the IT business we are changing from doing network design and administration to migrating, administrating and supporting online services and content.   We have been assisting organizations who have never worked remotely, organizations to do remote conferences and churches to worship online.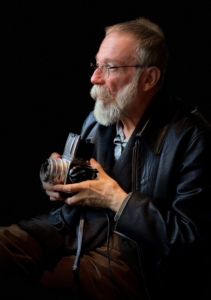 Over the years along with working with church and ministry information technology, I photographed baptisms, event promotion publicity and the odd wedding (trust me some of them were really odd).  About two years ago a friend of mine who is a pro photographer asked me if I would be interested in buying his business.  I couldn't see any way to connect the photography business with network design and support.  Late last year as we did more with online services and content, the thought of adding imaging to what we do prompted a revisit of the two-year-old conversation.
I am happy to announce that Nesossi Studios is now a part of The ACTS Group.  Nesossi Studios has been doing portrait, commercial and volume photography with schools and faith-based organizations for almost forty years.
One of the first areas of crossover service is in the area of church management systems.  Over the years numerous of our clients have expressed frustration with photos of members in their systems.  The photos were either nonexistent, out of date, inconsistent in quality or so large that the databases ran out of storage.  Nesossi Studios has been doing yearbook photography for schools for years as an established service.  In looking at what was being done with yearbooks and what was required for the church management system, it was obvious this was a simple step to modify the solution to fit the opportunity. 
The Church Management Image Population Service will provide churches with social media resolution photos of church members with a CSV file of demographic data at no cost to the church.  Church members would have the opportunity for a minimal amount to purchase prints or copyright free downloads of the high-resolution images.