Have you been thinking about a change of scenery to get a fresh perspective? Do it!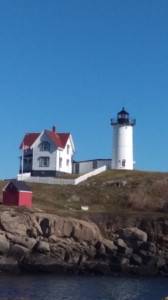 We all develop ruts in our days doing repetitive tasks like email, conference calls, and the handling of family issues. Our goal is to be as productive as possible and complete our list of tasks, but how many of you reading can say that you have EVER completed your task list? It seems to me as though for every one task I scratch off, I add three more in its place, simply because the needs of those three areas are pressing for attention. The work from home (WFH) model blurs the lines of work and family and personal time. It is inherent in the model that boundaries between these areas of life get ignored or trampled so we have to intentionally break out of the rut. Doing so gives a fresh perspective and a much-needed rest from the grind so we can re-establish those boundaries and give our all to personal, family and work responsibilities.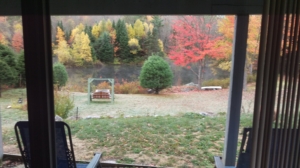 When is the last time you took a week to get away to some other state or biome in order to experience something different than the same walls, pets, family and that work you see every  day? I'd recommend taking a road-trip with a special someone and planning a light agenda. Listen to your body and do only what appeals to you – the benefits are numerous and varied.  Sleep late, have long talks, long walks or sit water-side in silence – it will give purge to the hurry-hurry life we live and slow you down. Listen to what your body, mind, and soul are saying and take care of yourself.
Scripture reminds us in Psalm 46:10a to "Be still and know that I am God…" and to take a rest from our work. In my experience, God honors those times that I purposefu
lly take time to rest with blessings.
I recently took a trip with my wife to the Northeast, to visit my sister in New Hampshire, and to take in the color change the leaves go through this time of year. Seeing hills with a myriad of vibrant "colah's", as they call it up there, and breathing the fresh cool air was quite refreshing. There's something about leaving a flat, concrete jungle and visiting a vibrant hilly landscape of trees and rivers and lakes that had me second guessing a return to the concrete jungle.
Our mornings included waking up naturally, looking out a large window to a swing, kayak yard and pond surrounded by all the autumn colors.   Most days we slowly ate breakfast over an hour and discussed the things we could do – drive to the summit of Mount Washington, a Maine day trip to see lighthouses, V
ermont day trip to visit extended relatives, or stay home and do nothing. We did all of those things with the thought in mind that we were going to leave our work and busy lives behind. It was as though God honored our decision by granting us extraordinary weather each day, except our second day which we chose to stay at home in front of the fire and saw a steady rain fall all day.  
How does this tie into technology? We all work with technology daily and while it is beneficial to our productivity, technology takes us away from being at rest and in nature. Remarkably the trip to New Hampshire did not seem lik
e a blur. The coming to a rest to observe, listen and seek God in our surroundings made its mark on my wife and I. We took from each day a wonderful sight of nature, intimate conversations and garden-fresh meals and treats. We continue to reflect on the wonders we saw and experienced, and draw peace from God's nature and wonders of life. Great is God in His lovingkindness and faithfulness to provide as He always has so we can take time to rest.