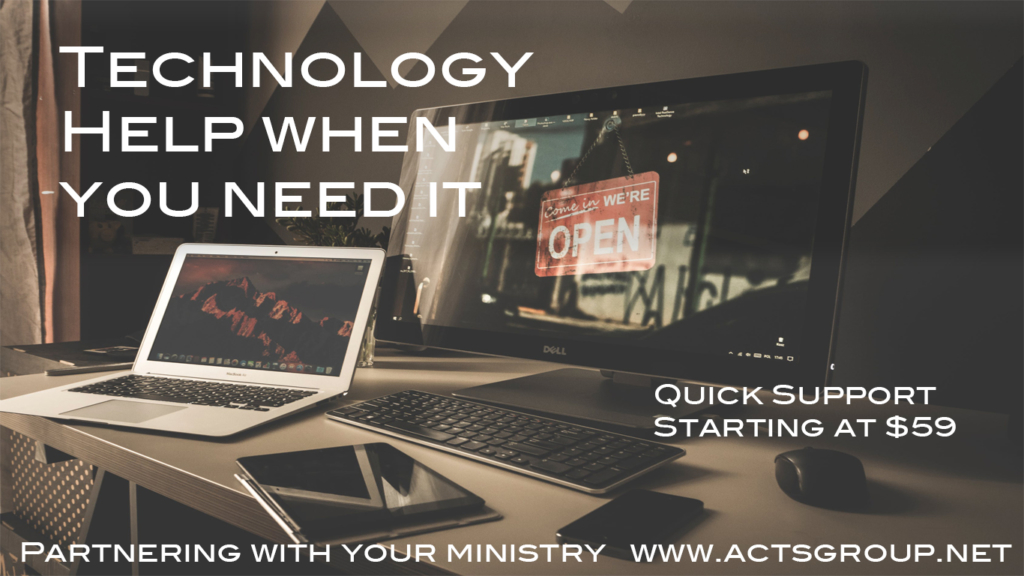 As churches discover their new normal, the ACTS Group is here to help. We understand technology can be daunting and complicated. Regardless, technology has become a lifeline – a critical component in staying connected during this time. Unfortunately, even things that are supposed to be "easy" don't always work as intended.
Exponential.org has published a church survey summary report polling 1,000+ churches. This report listed technology as one of the major challenges pastors are facing right now.
To take some of the stress off your ministry, the ACTS Group is offering QuickSupport, remote support sessions for quick issues at a discounted rate. More complex projects can be quoted.
$59 for 30 Minutes
$99 for 60 Minutes
2 Hour Maximum
Fill out the form below to schedule an appointment today!