Colossians 3:23-24 Whatever you do, work at it with all your heart, as working for the Lord, not for human masters, since you know that you will receive an inheritance from the Lord as a reward. It is the Lord Christ you are serving.
Welcome To The ACTS Group, Inc.
The mission of The ACTS Group is to provide professional IT consulting and support to churches, church schools and denominational offices that enables them to facilitate and extend their ministry. ACTS has been involved in this effort for over 20 years. It is the view of ACTS that it functions as a partner with it's clients in spreading the Gospel of Jesus Christ. ACTS recognizes that effective ministry in today's world must employ IT as a critical element in the proliferating of the Good News message. ACTS seeks to assist church staff by developing improved communication within and without the church. ACTS maintains partnerships with numerous manufacturers of both IT hardware and software, and offers its clients significant cost savings for their IT needs, as well as many years of experience and understanding of those particular needs. ACTS supports all functions that relate to church IT networking, including audio/visual, telephone and security systems, as well as church management tools and cutting edge software applications. ACTS places high importance on developing long term relationships with its clients, and becoming a true partner in each client's ministry.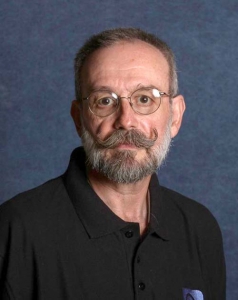 STEVE BAUSERMAN
President
Steve is an ordained minister and has served on church staffs as a church administrator and a pastoral staff member. He has supported churches with system needs for more than forty years. Steve sees The ACTS Group as a support ministry to churches. He volunteers as a church photographer and a substitute Bible study leader for his church in Sugar Land. His family serves on church staff, in various ministries and as missionaries around the world. Steve is an avid cyclist who restores and collects old bicycles, and also tinkers with old British sports cars.
DOUGLAS MILLER
Vice-President
Doug has an extensive background in business consulting. He has been joined with The ACTS Group for over thirteen years, handling the administrative and marketing elements of the company. His involvement with church growth and effectiveness is found in both his professional life and his personal life. He is a deacon, a Sunday School teacher, and a Bible Study leader at his church in Sugar Land, Texas. He enjoys the idea that through ACTS he is helping many, varied churches in ministering to a growing community about the Good News.